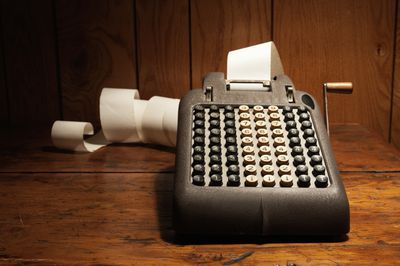 For users there is only profit and no net cost for the software.

We increase profit as well as revenue.

Our users are buying out competitor properties that do not use this software.

Managers making decisions based on price and not based on increased income then do not understand how to increase REVPAR/Bed
We can provide you the software for as low as 50 euros a month.
If you want to have the most profitable property then we will show you how the software can do more than you could have ever imagined.
The software based efficiencies will cause an increase in revenue for your property of 500 to over 5,000 euros extra to you each month in more bookings than you would have experienced with other software. If you do not experience this increase then you are free to stop using the software any time you like.
Many hotels achieve over 100% increase in profit per year. We are more than just Reservation Management software with an inbuilt Channel Manager. What we provide is a necessary component for your future success.
To be specific. Each one of the following contributes to your increased profit.

Reports show you all bookings that you can legally debit for one night full cost. You can set this report to be auto emailed to you every day.
You can debit all bookings on your phone or ipad. No need to establish your own credit card acquirer account with your local bank.
Don't be fooled to think using an agent provided booking engine is better than ours. You will be stuck giving full allocation through peak periods to that agent and lose unnecessary commission. Furthermore, they can not sell your rooms as multiple types so you lose bookings to your competitors.
Our integrated booking engine for your website is very intelligent enabling you promote one room type concurrently as multiple room types so you gain more bookings at your full room price.
The integrated booking engine can be in as many languages as you like and will cause a minimum of 5% increase in direct bookings when compared to just using English. The use of the English booking engine usually increases profit from direct bookings by at least 100% when replacing an existing booking engine.
Being able to promote and even sell tours via the supplied integrated booking engine further communicates how well you look after guests and causes more people to commit to completing the booking direct via your website.
Being able to pre set 2 night minimum per booking and restrict agent allocations for peak periods keeps the agents working hard to sell your beds fast before you restrict their allocation. For those agents that provide you good service then you can adjust the commission rate so you lose less or no commission to those agents and they still get to sell your beds.
Our software has an inbuilt Channel Manager at no extra cost so if you are using an expensive Channel Manager then we remove this cost.
The software is also integrated with MyAllocator and SiteMinder channel managers if you feel you need to use them.
Our free SEO advice enables you to improve your Google raking so you gain more bookings and makes it more expensive for agents to pay adwords to intercept your bookings.
The software automates SEO improvement every day. The longer you use the software then the further you distance your hostel business from competitors not giving daily attention to their Google ranking.
Being able to pre configure off-peak months with different room types and sell them in advance direct and integrated with agents is a massive bonus for seasonally affected hostels.
The integrated ID Scanner positively increases the feeling of security at your hostel and discourages opportunistic unplanned theft. The end result is improved reviews and ratings that attract more bookings.
Automated emails to all guests, at times you determine, improves communication with guests thus causing increased participation resulting in happier guests leading to improved reviews and ratings to attract more bookings.
The hosted, SEO optimised website managed by a holder of a Masters Degree in Internet Communication is just the start of further initiatives for you.
There is a one time 200 euros setup fee. For this we setup the software and give you intensive support, if you need it, for 3 months. Of course you can later change this configuration yourself and or with our assistance if you want.