Together with our new partner Channex.io, we announce that the new AirBnB interface is ready for you. The old solution was stopped due to international sanctions. Now we can offer a new solution at a reasonable price.
High season is ending in many areas and this is the right time to add AirBnB integration to your agents. Of course, this also applies to other possible changes to the system or to the connection of other interfaces. This new connection works with the solution of https://www.channex.io
With our new pricing plans (revenue based / automatically booked nights) all interfaces are free. If you have a different pricing plan, please feel free to ask us. We are happy to support you.
Remember, with all integrations you have the option to place commission On Top, so you will receive 100% of your bed rate on arrival. We also offer to set several other options. Keep free prevents the last beds of a room type from being booked by a channel. Contingent limits the number of beds booked per room type, per night and per channel. The booking window allows to open/close an option based on the arrival date. Then of course we also support minimum stay as well as maximum stay as far this is allowed by the online travel agent (OTA).
With the automated emails, you can largely automate AirBnB guests with specific emails for the specific rooms booked. For example, you can load specific door codes or key delivery instructions into automated emails to reduce staff workload.
Don't hesitate to contact us, the AirBnB interface is ready for you.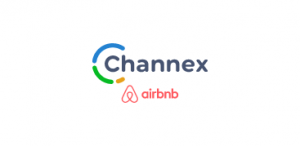 See also the old post: https://www.book.world/blog/airbnb-integration-is-available/