COVID-19 still holds the world firmly in its grip. So does the battle of the few remaining guests. So the ranking on the online-booking platforms is more important.
We are happy to share some information from Booking.com and help you to reach a higher ranking.
Booking.com especially likes if you participate in some strategic products. Of course the Genius Program is part of it. With this you offer some kind of reward to the genius traveler.
More and more guests book through a mobile device. So we encourage you to offer a mobile rate. But there are many rate opportunities: With Covid plans may change quickly, This requires a flexible rate. Other guests still like to book the non-refundable option. Last but no least, do not forget the early bookers and families.
Please log in into booking.com extranet. There you find suggestions how your property can improve the listing.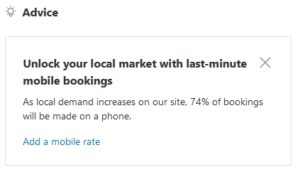 For your convenience we checked the synchronization period and adjust if needed to at least 12 months. Please check that you are bookable.
If you have any questions about the setup of the above, please so not hesitate to contact us. We are ready to help you.